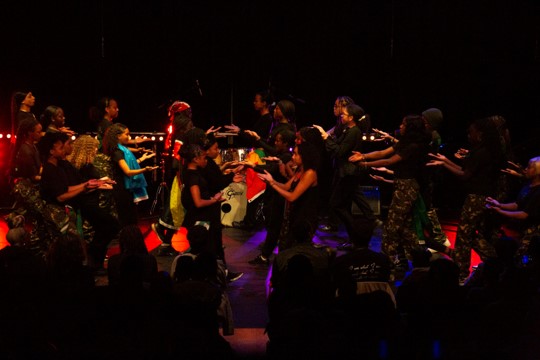 A Twyford student, Elodie Charles, shares their thoughts on this year's Black History Month Showcase:
Another year, another Black History Month Showcase that of course did not disappoint. Unlike many schools we are beyond lucky to have an event that is solely rooted in celebrating black joy. Giving the opportunity to all black and mixed race students to share what this profound feeling means to them. Everyone who performed, whether they danced, sang or recited a poem, speech or monologue, stood proudly "Saluting the Sisters" that came before them (the theme of this year's event).
Bringing over 400 people together to celebrate Black History Month each sharing their own wonderful awe-inspiring stories. Each year I am even more surprised by the abundance of talent that is within so many people at our school and I feel lucky they have had the opportunity again this year to shine their bright lights and share their gifts with our community.
This show is all about encapsulating how we wish to be change makers. It was truly inspiring to watch everyone coming together recognising that: We are the change and must continue raising our voices to reach our goal! It was a truly sensational event, one that I will hold closely to my heart and will miss deeply as I outgrow Twyford.