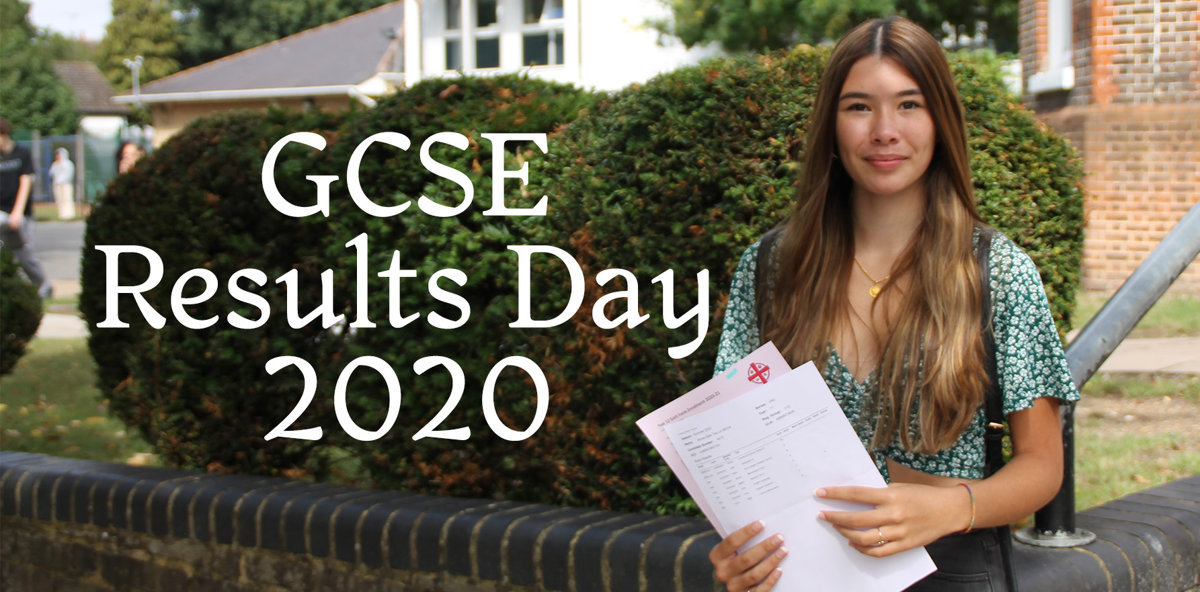 Outstanding results at Twyford were a cause for significant celebration – but also relief that the system for the award of GCSEs had indeed fairly reflected the hard work of students over the past five years. Grades at the school were increased from the levels set by teachers and 67 students, over a third of the school's intake, gained 8 or more grades at 7 (previously an A grade) or above.
57% of the exams sat were passed at the top grades of 7-9 (equivalent of A*-A in the previous system), 92% were graded 5-9, and 93% achieved the pass grade of a 4 or above (previously a C-Grade).
Students picking up their examination results were exultant that the hard work of the past 5 years had paid off and put them in a strong position for enrolment onto post-16 courses.
14% of students gained 5 or more passes at the exceptionally challenging Grade 9 with 14 students gaining 8 or more grades at this level and at three individuals achieving the highly unusual feat of straight 9's across the board in all 9 or 10 subjects.
Headteacher, Karen Barrie commented 'I am delighted with these results which have been achieved across a breadth of subjects and are the outcome of consistently hard work from students and staff over the past 5 years'. This year has been particularly difficult and these grades should allow them to move on positively to the next stage of their lives.
Top scoring students – a superb 22 students gained an average score of grade 9:
Rachel Adams, Aimee Beck, Catriona Bicknell, Leika Boundy, Max Brambley, Elyas Brice, Evie Burgess, Maude Casey, Mimi Eleftheriades, Damoon Farzi, Emily Harpley Gebbels, Mimi Henbrey, Evelyn Lambert, Giselle Liecier, Sophia Lill, Ivy Oppong, Joseph Palmer, Rose Papadopoulos-Hedden, Eloise Pearce, Aaryan Pickering Kumar, Honey Ryder, Corinna Watts
The following students gained straight grade 9s in all subjects this year:
Mimi Henbrey
Giselle Liecier
Eloise Pearce
Corinna Watts
Max Brambley
Catriona Bicknell
Evelyn Lambert
Elyas Brice
For further details, please contact the school on [email protected].